Hello everyone!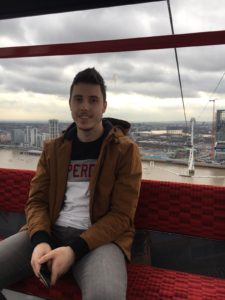 My name is Dario, I'm 22 years old and I'm a content writer and digital marketer. It all has started with my two niche sites & affiliate marketing that I was working on. Easily grasping the idea of the content and its use in digital marketing, I realized I could help out blogs and businesses.
But even before becoming a content writer & marketer, I was always interested in ways to make money online and how to live the lifestyle of an entrepreneur. Today, I'm intrigued with self-growth, learning new skills, and connecting the dots between a number of services in the digital marketing industry to offer as much as I can to help others.
Now I work with individuals, brands, and companies to help them create content and use the content strategies to rank their websites, improve organic traffic, and increase sales with a wisely crafted web copy.
I'm a huge technology lover, but when I'm not in front of my laptop writing or learning about digital marketing, I'm mostly outside cycling, hanging out with friends or even watching F1 or Moto GP races on a flat-screen TV.
I always like to maintain a professional, yet friendly relationship with my clients and I'm always there to help people through my experience and knowledge.
Other than content writing, I also offer a number of digital marketing services that will get any established business better results but also help grow a start-up business more efficiently.
Feel free to hit me up as I'm always up for a chat even when the business isn't involved.